Current Issue
Vol. 3 No. 1 (2022)
Published November 7, 2022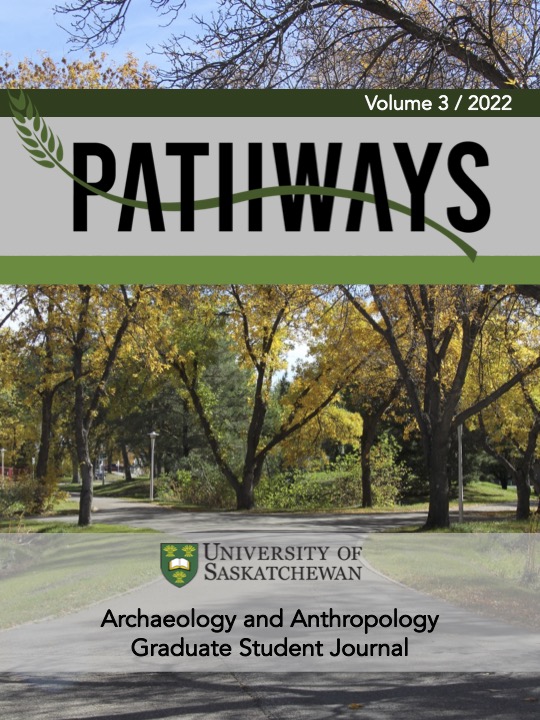 Announcements
Lets be Social! We're on Instagram and Facebook
Keep up to date with Pathways Graduate Journal by following us on social media! We have a *new* Instagram page and check out our long-standing Facebook page.
In the process of writing your paper? We've begun posting writing tips on our Instagram. 
More…
Call for Submissions
The wait is over! Pathways Graduate Journal is calling for submissions!
Graduate and senior undergraduate students are welcome to submit their work for Volume 4. Check out our Author Guidelines for more information on how to prepare and submit your work. We look forward to hearing from you!
More…
Call for Peer Reviewers for Pathways Volume 4
As we start the new year, the Pathways Co-Editors, Natalya Jones and Grace Kohut, are putting out a call for Peer Reviewers for the next volume of Pathways Graduate Journal! Peer reviewers are an essential part of academic publishing. We are looking for graduate students with a background in any of the four fields of anthropology (Archaeology, Cultural Anthropology, Biological Anthropology, and Linguistic Anthropology) and from similar disciplines such as Indigenous Studies, Sociology, History, or Linguistics. We welcome potential peer reviewers from, as well as beyond, the University of Saskatchewan. We would like to hear from anyone interested by the end of January.
More…